An off-campus collaboration between Proctors and the Schenectady City School District.
This multi-phased program offers six high school leadership communities developed in partnership with and hosted within the community. The Performing Arts Leadership Community began at Proctors in the fall of 2022.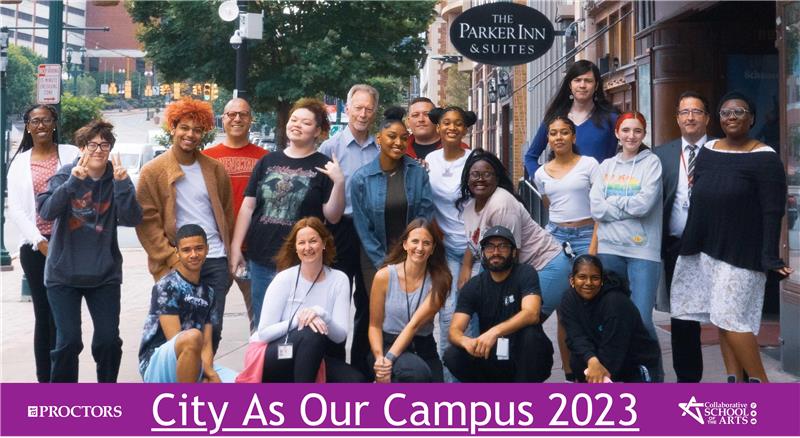 Combining Proctors commitment to professional level theatrical training programs with this district priority is a logical fit to ensure that the students right in our own city have first-hand access to explore careers options. At Proctors, they are innovators and collaborators of their own learning and leadership opportunities – where they can actively participate, share and interact with industry professionals as well as their teachers.
Teachers will connect with activities that happen throughout the year, including access to world class performances, designers, technicians and others as they plan and engage their students.
With more than 30,000 jobs in the creative sector in the Capital Region, hundreds of these are highlighted as part of the work that is done at Proctors every day, so there many opportunities to connect students with the kinds of activities that will inspire them in their path.