What is an On-The-Go! tour? A fully realized professional theatre production for young audiences where we bring the shows to you!
On-The-Go! Perks:
Can be performed in almost any space
Eliminates bus cost, travel time
Includes post show talk back with actors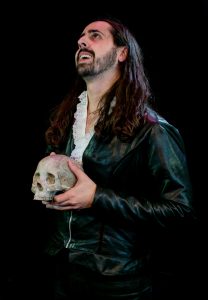 Shakespeare: The Remix
By Aaron Jafferis & Gihieh Lee
Directed by Margaret E. Hall
Tour Dates: October 23 – November 11, 2023
Cost: $1200
Recommended for grades 6-9
45-minutes with a 15-minute talkback
CC: poetry, history and social skills
One of theREP's most popular On-The-Go! shows, "Shakespeare: The Remix" compares the power of language found in Shakespeare's work with that of early hip-hop and slam poetry. Shayla, a hip teenage girl tackles some of the most famous characters in Shakespeare's written works. She finds herself in a verbal battle with the Bard himself with both Elizabethan text and her modern-day slam poetry. Students will experience bits from "Hamlet," "Macbeth," and "A Midsummer Night's Dream." "Shakespeare: The Remix" is a striking mix of Shakespeare's text with fresh, original hip-hop poetry and music.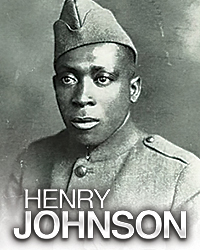 "Henry Johnson: Ballad of a Forgotten Hero" 
WORLD PREMIERE

Tour Dates: February 5 – March 9, 2024 
Cost: $1200
*Please note that there is a break in this tour Feb. 19-23*
Recommended for grades 4-8
45-minutes with a 15-minute talkback
CC: NYS History, Social Studies
Be among the first to experience the newest play to join Capital Repertory Theatre's On-The-Go! tours. Henry Johnson has a street named for him in Albany, but why? The World War I soldier proved his bravery on the battlefield with the all-Black New York National Guard 369th Infantry Regiment. He led a victory parade through the streets of his birthplace but was scarred in body and spirit by the toils of war. For decades, he was denied his due from the United States military. Playwright Rachel Lynett, with historical and dramaturgical research by Skidmore professor Eunice Ferreira, brings Henry Johnson to life with text and music from the Jazz and Ragtime era and more. Discover how the fight to recognize a real hero was finally won in 2015 when Henry Johnson received the Medal of Honor from President Barack Obama. This 45-minute play is a perfect companion to studies about World War I history, Black history and New York State history.
Your stage, your schedule
On-The-Go! Booking Information:
ON-THE-GO! COST: Each production varies. Financial aid is available, you can also contact local BOCES for funding opportunities!
PAYMENT: A school purchase order or BOCES paperwork is required within one month of making any reservation. Final payment is due for all events by one month prior to performance date.
RUNNING TIME: 45 minutes which includes a post-show talkback.
Please check with BOCES for funding opportunities.
Some orders may be subject to a 10% deposit at time of the request.
In the event of school cancellation, a notification to the Education Programs Manager is required as early as possible (prior to 6 a.m.) for us to notify the actors who may be traveling. We will make every effort to reschedule your performance within the tour schedule. Also, theREP reserves the right to cancel a performance in the event of severe weather and dangerous travel conditions. The decision to cancel will be made as early as possible and will be communicated to the schools by the Education Programs Manager.
For more information, reservations, workshops, backstage tours, and other special requests, please email us at onthego@capitalrep.org.
Photo credit above: Justin Friello and Alisha Espinosa
Our On-The-Go! School Tour is sponsored by: