Student Matinees at theREP

Students experience live theatre while learning curriculum at the same time in one of our historic theatres Proctors, Capital Repertory Theatre or Universal Preservation Hall. At theREP we offer full-length, quality productions during the school day, complete with a post-show talk-back with cast members!  Students will experience a stunning high-tech theater experience all within a historical building.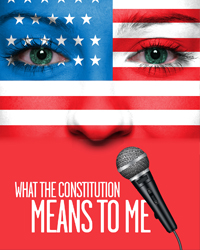 "What the Constitution Means to Me"
By Heidi Schreck
The smash Broadway hit kicks off the new season at Capital Repertory Theatre with a special production created just for us. Heidi Schreck's boundary-breaking, timely and thought-provoking play breathes new life into how we think about the Constitution and imagines how it will shape the lives of future generations of Americans. Fifteen-year-old Heidi earned her college tuition by winning constitutional debate competitions across the United States. In this hilarious, hopeful and achingly human new play, she resurrects her teenage self in order to trace the profound relationship between four generations of women and the founding document that shaped their lives.
Show Details: 
10:30 a.m. October 4, 2023
MainStage at theREP

Price: $14
Grade level: 9+
Length: 90 Minutes, no intermission
CC: social studies and American history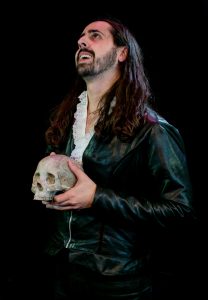 "Shakespeare: The Remix"
By Aaron Jafferis & Gihieh Lee
"Shakespeare: The Remix" compares the power of language found in Shakespeare's work with that of early hip-hop and slam poetry. A hip teenage girl tackles the women in Shakespeare's written works and finds herself in a verbal battle with the Bard himself. Students will experience bits from "Hamlet," "Macbeth," and "A Midsummer Night's Dream." "Shakespeare: The Remix" is a striking mix of Shakespeare's text with fresh, original hip-hop poetry and music.
Show Details: 
10:30 a.m. October 31, 2023
MainStage at theREP
Price: $8
Grade level: 6-9
Length: 45 minutes plus 15 minute talk-back
CC: poetry, history and social skills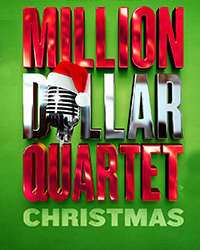 "Million Dollar Quartet Christmas"
Book by Colin Escott
They're back! Johnny Cash, Jerry Lee Lewis, Carl Perkins and Elvis Presley come together again to celebrate the most wonderful time of the year. Sun Records, donned with Christmas tree, garland and mistletoe, rings with the sounds of the season and the chart toppers that made these four famous. The gang is up to their usual antics as we journey through stories of Christmas past, present and future. It's a jam-packed evening of holiday hits to celebrate year after year!
Show Details: 
10:30 a.m. December 13 & 20, 2023
MainStage at theREP
Price: $14
Grade level: 6+
Length: 100 minutes with intermission
CC: musical history and social studies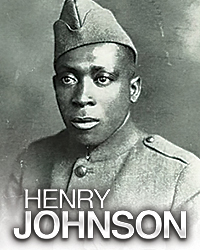 "Henry Johnson: Ballad of a Forgotten Hero"
WORLD PREMIERE
By Rachel Lynett, Dramaturgy by Eunice Ferreira
Be among the first to experience the newest play to join Capital Repertory Theatre's On The Go! tours. Henry Johnson has a street named for him in Albany, but why? The World War I soldier proved his bravery on the battlefield with the all-Black New York National Guard 369th Infantry Regiment. He led a victory parade through the streets of his birthplace but was scarred in body and spirit by the toils of war. For decades, he was denied his due from the United States military. Playwright Rachel Lynett, with historical and dramaturgical research by Skidmore professor Eunice Ferreira, brings Henry Johnson to life with text and music from the Jazz and Ragtime era and more. Discover how the fight to recognize a real hero was finally won in 2015 when Henry Johnson received the Medal of Honor from President Barack Obama. This 45-minute play is a perfect companion to studies about World War I history, Black history and New York State history.
Show Details: 
10:30 a.m. February 6, 2024
MainStage at theREP
Price: $8
Grade level: 4-8
Length: 45 minutes plus 15-minute talk-back
CC: NYS History, Social Studies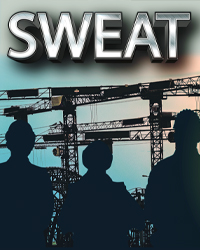 "Sweat"
By Lynn Nottage
This stunning Pulitzer Prize-winning play exposes the devastating impact of the loss of work in America's Rust Belt, circa 2000. Based on interviews with residents of Reading, Pennsylvania, Lynn Nottage brings her breathtaking storytelling to characters and situations that have become far too recognizable in the heart of de-industrialized America. At the local hangout for steel workers, resentment explodes when one of the regulars gets a promotion and delivers the news that the factory is cutting jobs and wages by 60%. A strike is imminent. Sides are drawn. As friendship gives way to betrayal, an act of violence changes everything…forever.
Show Details: 
Date: March 27, 2024 | 10:30 a.m.
Location: MainStage at theREP 
CONTENT ADVISORY: "Sweat" is about the conflicts that arise between class and race in the world of steel workers in 2000 and 2008. The play contains expressive adult language and a scene with physical violence that is key to the plot.
Price: $14
Grade level: 9+
Length: 120 minutes, including intermission
CC: social studies, geography, culture and diversity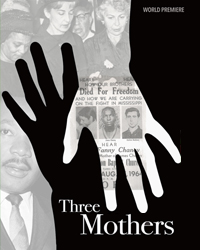 "Three Mothers"
By Ajene D. Washington
June 21, 1964. Three college students, James Chaney, Michael Schwerner and Andrew Goodman, were tortured and murdered by the Ku Klux Klan in Neshoba County, Mississippi. Their crime: registering Black Americans to vote and being born Black or Jewish. Taking inspiration from the 1964 photo of their bereft mothers leaving the final funeral together, "Three Mothers" is the imagined moment afterward, in Carolyn Goodman's home on the Upper West Side of Manhattan, when the three women forged an unbreakable bond and commitment to the Civil Rights Movement. Don't miss this stirring play, the winner of 2022 NEXT ACT! New Play Summit, in its world premiere production only at theREP!
Show Details: 
10:30 a.m. May 2 & 9, 2024
MainStage at theREP
CONTENT ADVISORY: "Three Mothers" is a fictional account of a true story based on a 1964 photograph of three grieving mothers, whose sons were murdered by the Ku Klux Klan for registering Black voters in the South. The subject of the murders and the prejudices of the KKK against Black and Jewish Americans are part of this story.
Price: $14
Grade level: 9+
Length: 90 minutes, no intermission
CC: American history, civil rights and culture
---
Important information:
Personal Responsibility Statement: TheREP prides itself on offering a diverse selection of arts entertainment. Not all productions may appeal or be appropriate for every person or all ages. Patrons are encouraged to familiarize themselves with the shows we offer,  in order to make informed decisions prior to purchasing tickets.