Students experience live theatre while learning curriculum at the same time in one of our historic theatres Proctors, theREP or UPH. Saratoga's newest performing arts venue, Universal Preservation Hall,  offers quality productions during the school day!  Students will experience stunning music and theater experiences with the views of stained glass in bustling Saratoga Springs.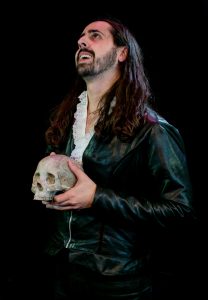 "Shakespeare: The Remix"
By Aaron Jafferis & Gihieh Lee
One of theREP's most popular On-The-Go! shows, "Shakespeare: The Remix" compares the power of language found in Shakespeare's work with that of early hip-hop and slam poetry. Shayla, a hip teenage girl tackles some of the most famous characters in Shakespeare's written works. She finds herself in a verbal battle with the Bard himself with both Elizabethan text and her modern-day slam poetry. Students will experience bits from "Hamlet," "Macbeth," and "A Midsummer Night's Dream." "Shakespeare: The Remix" is a striking mix of Shakespeare's text with fresh, original hip-hop poetry and music.
Show Details: 
10 a.m. October 25, 2023
Great Hall at UPH 
Price: $8
Grade level: 6-9
Length: 45 minutes plus 15-minute talk-back
CC: poetry, history and social skills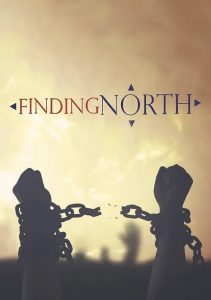 "Finding North"
This production brings to life the powerful stories of the strivings, sacrifices and dreams of John P. Parker, a former enslaved man who dedicated his life to helping fugitive slaves escape through the Underground Railroad in southern Ohio. Drawn from historical research, Parker's tale is woven together with verbatim interview material and oral histories from immigrants and non-immigrants who tell their stories of searching for haven in modern-day America. A timely and provocative contribution to the national conversation about prejudice, privilege, and human rights, the play is both an exploration and celebration of the continuing quest for justice and freedom in America.
Show Details: 
10 a.m. January 25, 2024
Great Hall at UPH 
Price: $8
Grade level: 6+
Length: 50 minutes plus 10-minute Q&A
CC: social studies, history and culture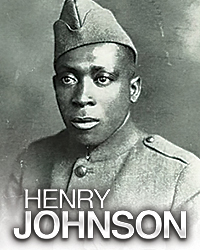 "Henry Johnson: Ballad of a Forgotten Hero"
WORLD PREMIERE
By Rachel Lynett, Dramaturgy by Eunice Ferreira
Be among the first to experience the newest play to join Capital Repertory Theatre's On-The-Go! tours. Henry Johnson has a street named for him in Albany, but why? The World War I soldier proved his bravery on the battlefield with the all-Black New York National Guard 369th Infantry Regiment. He led a victory parade through the streets of his birthplace but was scarred in body and spirit by the toils of war. For decades, he was denied his due from the United States military. Playwright Rachel Lynett, with historical and dramaturgical research by Skidmore professor Eunice Ferreira, brings Henry Johnson to life with text and music from the Jazz and Ragtime era and more. Discover how the fight to recognize a real hero was finally won in 2015 when Henry Johnson received the Medal of Honor from President Barack Obama. This 45-minute play is a perfect companion to studies about World War I history, Black history and New York State history.
Show Details: 
10 a.m. February 28, 2024
Great Hall at UPH 
Price: $8
Grade level: 4-8
Length: 45 minutes plus a 15-minute talk-back
CC: NYS history and social studies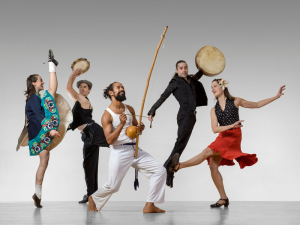 "EarthBeat"
A riveting whirlwind of world of dance and music, The Vanaver Caravan presents "EarthBeat." This performance focuses on the rhythms that different peoples have evolved to express their need to harmonize with the Earth. This exotic yet accessible program includes English Rapper Sword, French Canadian step dancing, Appalachian Clogging, South African Gumboot Dance, Philippine Igorat Sun Dance, dances from Bulgaria, Indian, Brazil, and Spain, original stick dances, body percussion and stomp dances.
Show Details: 
10 a.m. March 22, 2024
Great Hall at UPH
Price: $8
Grade level: 4+
Length: 60 minutes
CC: social studies, culture and dance
---
Important information:
Personal Responsibility Statement: UPH prides itself on offering a diverse selection of arts entertainment. Not all productions may appeal or be appropriate for every person or all ages. Patrons are encouraged to familiarize themselves with the shows we offer, in order to make informed decisions prior to purchasing tickets.